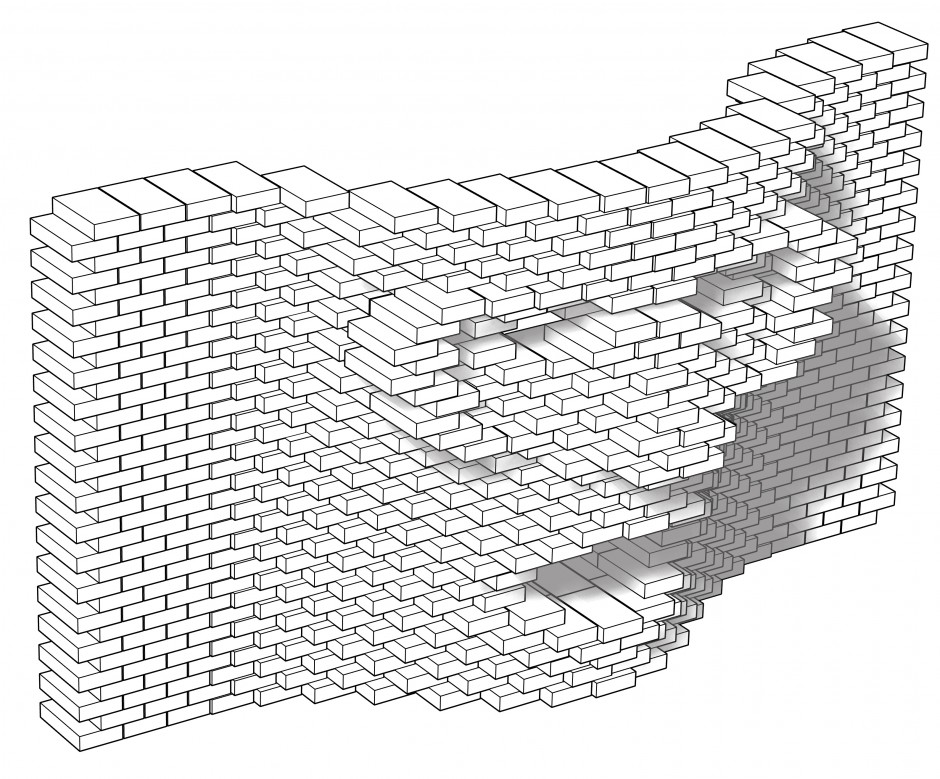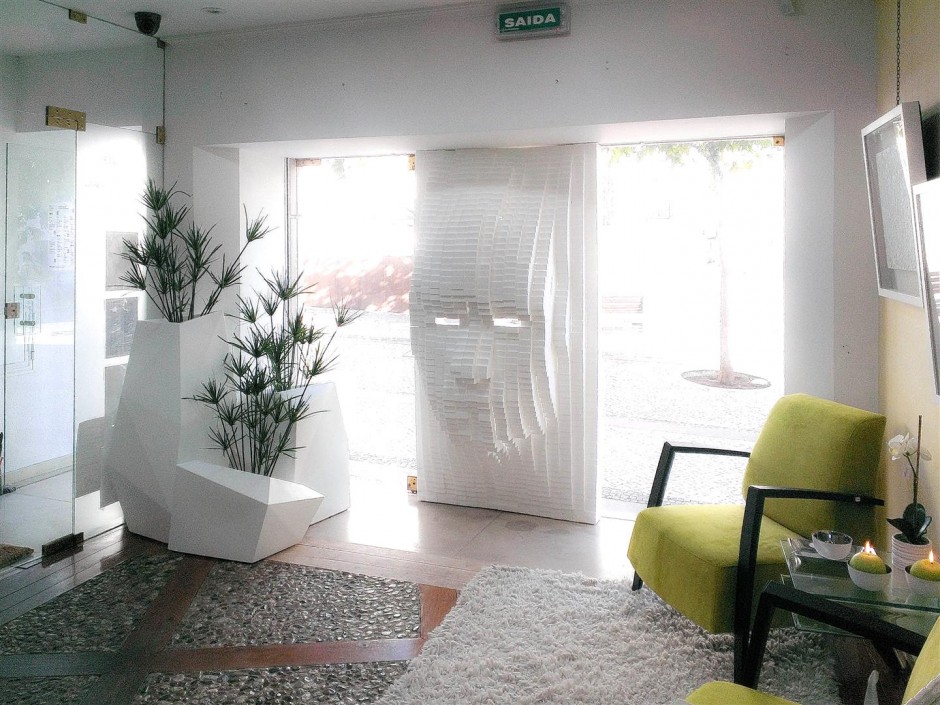 The computational design and robotic fabrication of brick structures was mastered with the previous practical experiments. Thus, the challenge to participate in two public events was accepted by the DFL as an opportunity to present, in the public realm, two installations produced in such a way. The idea of conceiving brick structures based on the shape of a face emerged as the common conceptual topic in both interventions.
The first Brick Face installation took place during the 2015 Creative Camp in the city of Abrantes. As one of the entities selected to participate in this international festival, the DFL conceived the Lucky Face installation. Starting from the digitalization of a local citizen's face through a photogrammetry process, the resulting point cloud was converted into a surface, which was then transformed into a brick assembly. In this process, different brickwork strategies were explored using 3D printed models to examine them. The Lucky Face was assembled and installed in the Isabéis Decorações store with the help of the video projection technique used in the BrickTower installation. The visitors were then invited to deposit a written note inside the face with a personal wish for the city of Abrantes.
The second Brick Face installation was created for the OFFF Festival in Porto in the Cinema Batalha, which is an iconic building of the city, built in 1947 that has been abandoned for the last years. Since this kind of empty spaces are usually closed with brick walls, it seemed interesting to use the face of the building's architect, Artur Andrade, to generate a brick structure that could call the attention to this problem. Through the eyes of his face, it was possible to see a couple of pictures of the Cinema taken when it was a popular venue. The FaceOFFF structure was robotically fabricated in 8 parts at the DFL and then moved to the cinema where it was installed.