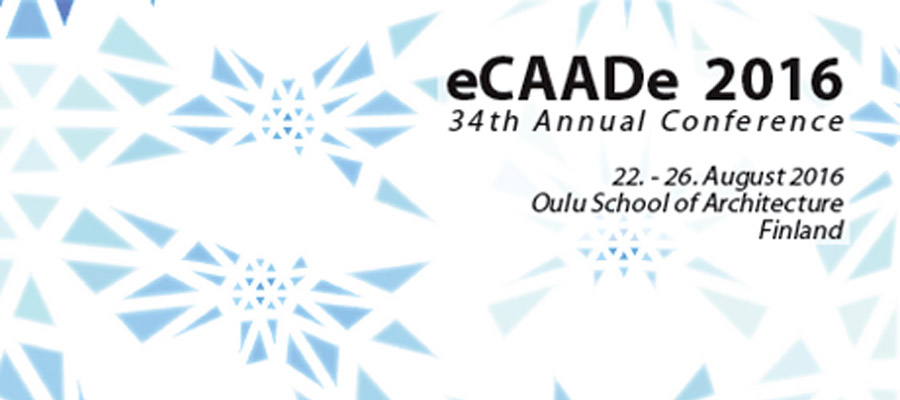 The DFL will participate in the 34rd Annual Conference of the eCAADe (Education and Research in Computer Aided Architectural Design in Europe), which will happen from the 23-26 of August '16 at the Oulu School of Architecture in Finland. At this event, Jose Pedro Sousa and PhD Students Pedro Martins and Pedro Varela will present the following 3 papers:
Rui Oliveira + Jose Pedro Sousa:
"Building Traditions and Digital Research. Reviewing the Brick Architecture of Raúl Hestnes Ferreira through Robotic Fabrication"
Jose Pedro Sousa + Pedro Martins:
"The Robotic production of the GRC panels in the CorkCrete Arch project A stratified strategy for the fabrication of customized molds"
Pedro Varela + Jose Pedro Sousa:
"Revising Stereotomy through Digital Technologies"
Before the Conference days, there will be a 2-days Workshop oriented by Pedro Martins and Pedro Varela.
More info on the event can be consulted in the Conference's website:
http://www.oulu.fi/architecture/2016ecaade