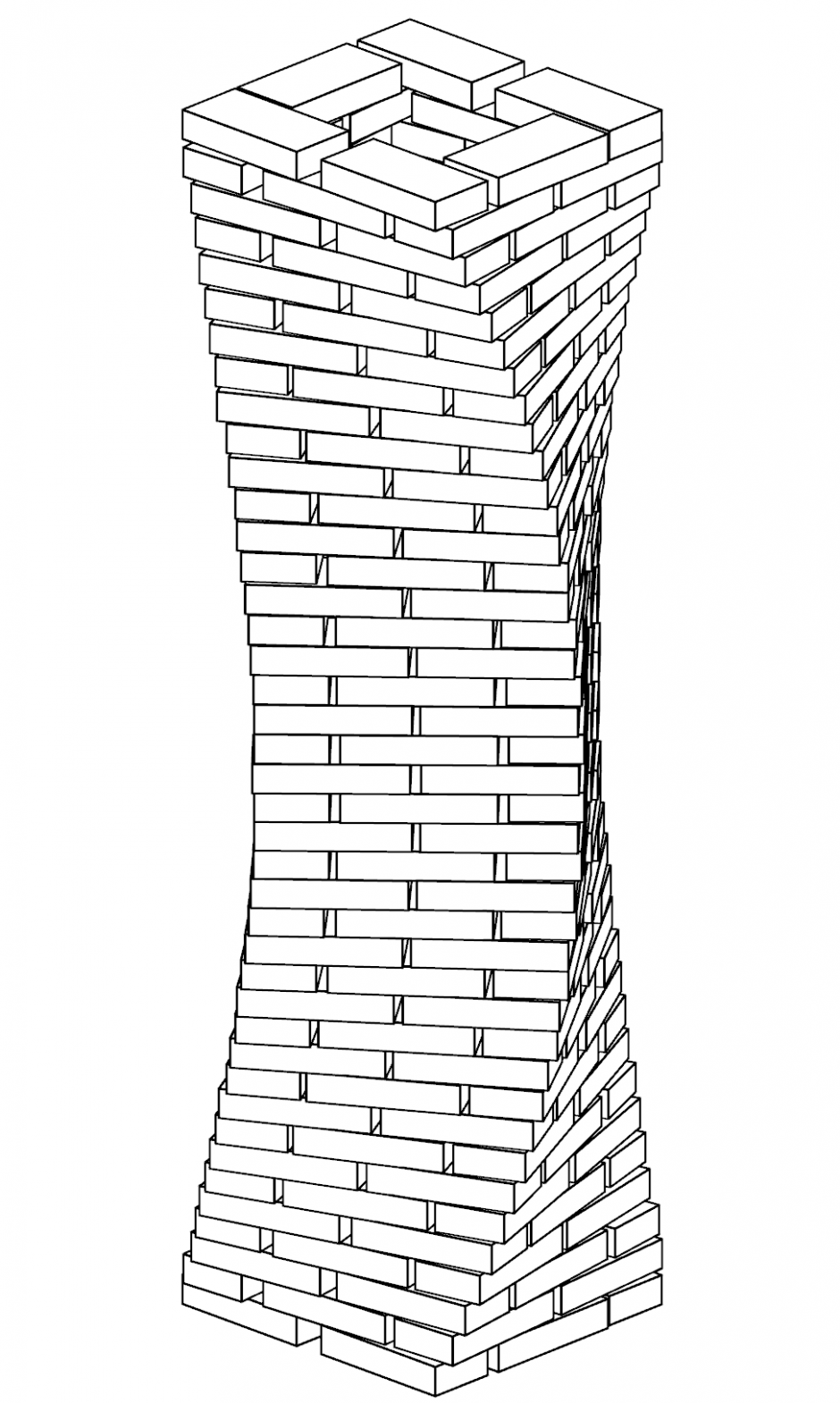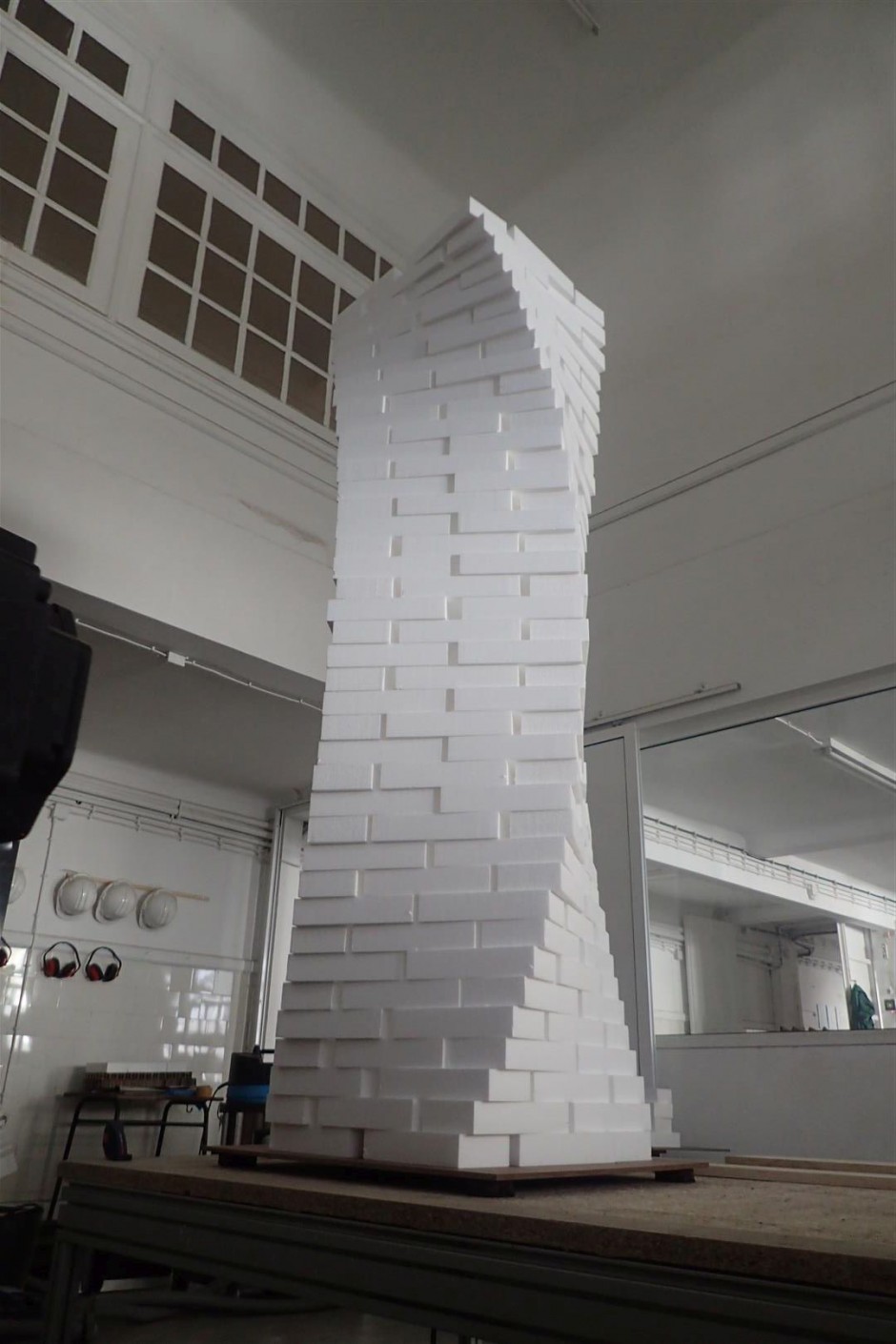 This design research task studied the brick architecture of Hestnes Ferreira. Showing influences of Louis Kahn, with whom he collaborated, this Portuguese architect realizes the use of bricks in all its tectonic dimensions. The corners and columns in the Municipal Library in Moita, and the vaults in the House of Culture in Beja, are two built examples where the expressive and structural potential of bricks was explored side by side. Thus, the challenge consisted in investigating the possibility of using robotic technologies to expand these interests, which were discussed in person with Hestnes Ferreira.
The work started by identifying three themes in brick construction – the corner, the column and the vault – to develop a computational design exploration. With Grasshopher, the original situations found in Hestnes Ferreira's architecture were parameterized to automatically generate differentiated and non-regular versions. The regular production of 3D printed models was important for a better evaluation of the tectonic potential of those explorations. Once these topics were covered from the design point of view, Hestnes Ferreira was invited to select one solution to be robotically fabricated, and his choice fell on a twisted column. An initial manual experimentation with ceramic bricks made clear the difficulty in interpreting and reproducing the variable brickwork by hand. Thus, the use of the robot seemed justified to accomplish the twisted Hestnes Column.
The robotic assembly of this 2100 mm high column with 246 bricks took only 50 minutes to be completed. By imagining the number of different columns that could be built in a single day, independently of their geometric complexity or variability, the potential of robotic technologies to innovate in the brick construction field becomes evident.