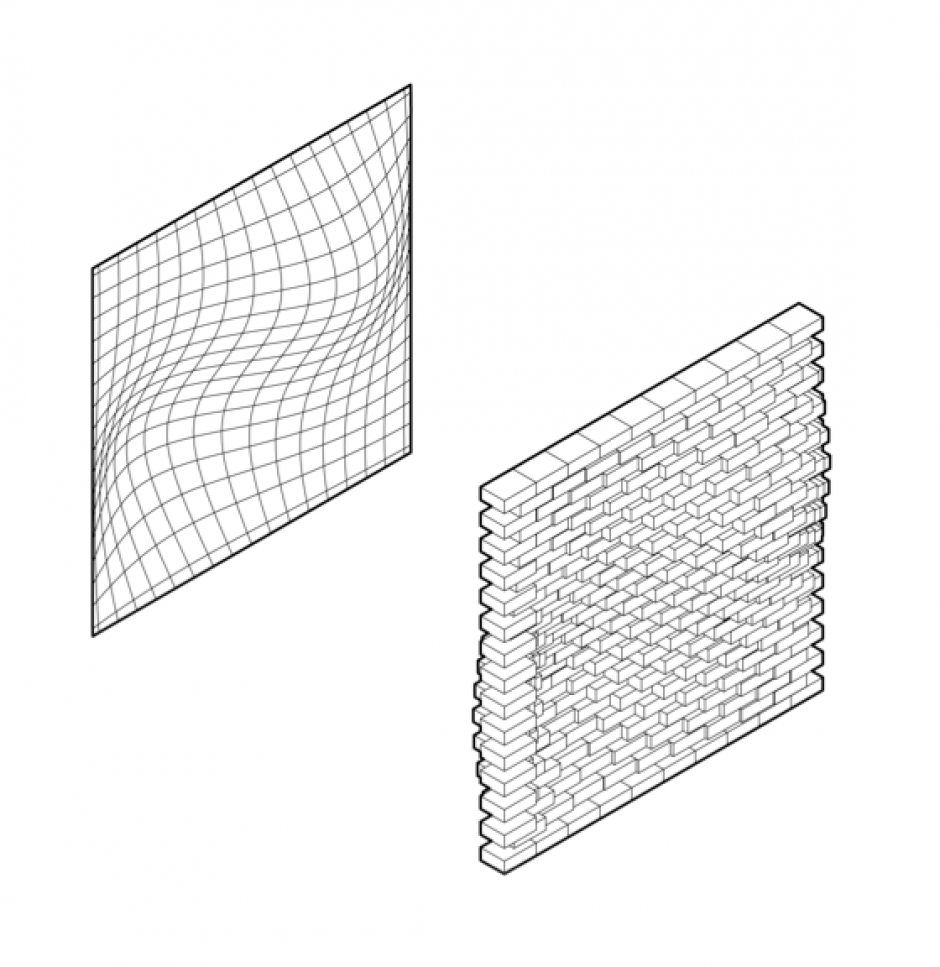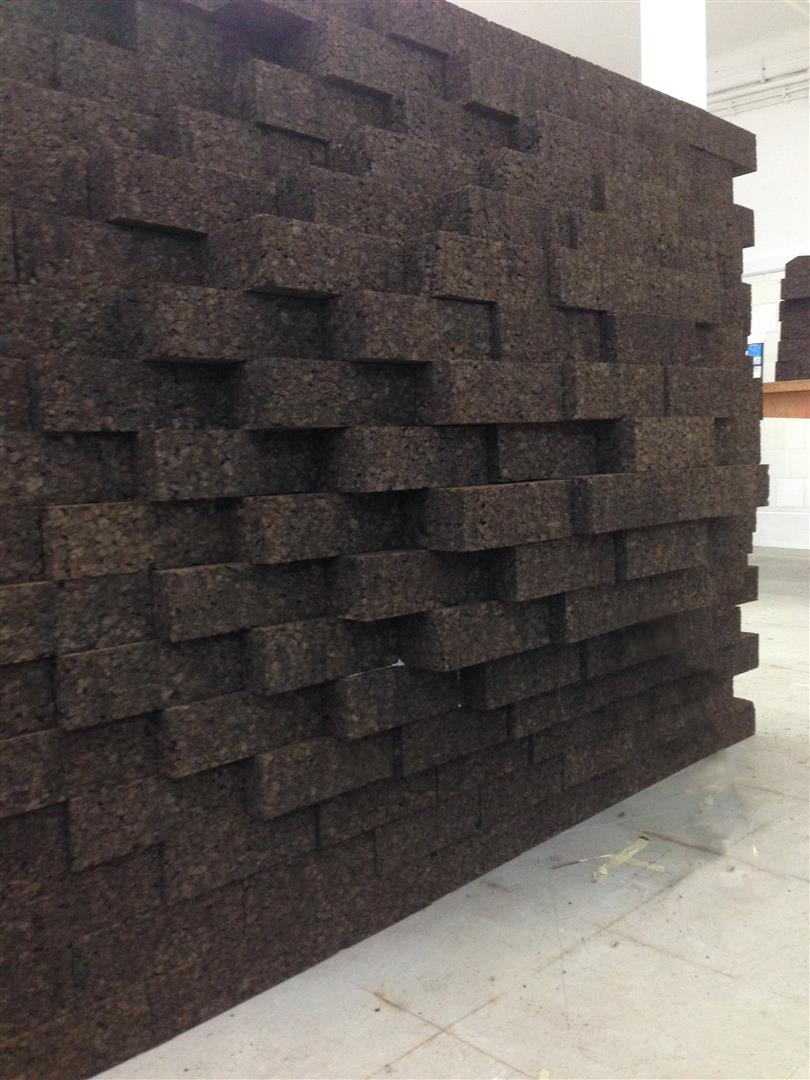 The Pixel Wall was part of the "Now & Next" installation developed for the 5th International Insulation Cork Conference in Lisbon. Commissioned by Amorim Isolamentos, it was developed to expose different possibilities for cork in architecture by means of digital fabrication technologies.
The Pixel Wall is a 2×2 meter wall part built as an assembly of standard cork blocks. Instead of customizing the geometry of each block, the Pixel Wall explores the use of the industrial robot to place identical blocks in specific positions in space to materialize irregular customized wall parts. The fabrication of this structure was the first experiment with the robot at the DFL. At that time there was no gripper available at the laboratory, as such, the team engineered the use of double-sided tape to grip the cork blocks. After the precise layering of each level, the glue was manually deposited on the brick's top surface before placing the next one.
Although complete automation was not fully achieved during the assembly, this experiment provided the means to test the computational design of irregular brick structures and the digital programming of their robotic fabrication. Beside this technological aspect, the Pixel Wall demonstrated the possibility to produce acoustic and thermal insulation walls in cork with variable and customized material effects. Without changing their production processes based on standardization, the cork industry can expand the application of their products using robotic assembly methods.