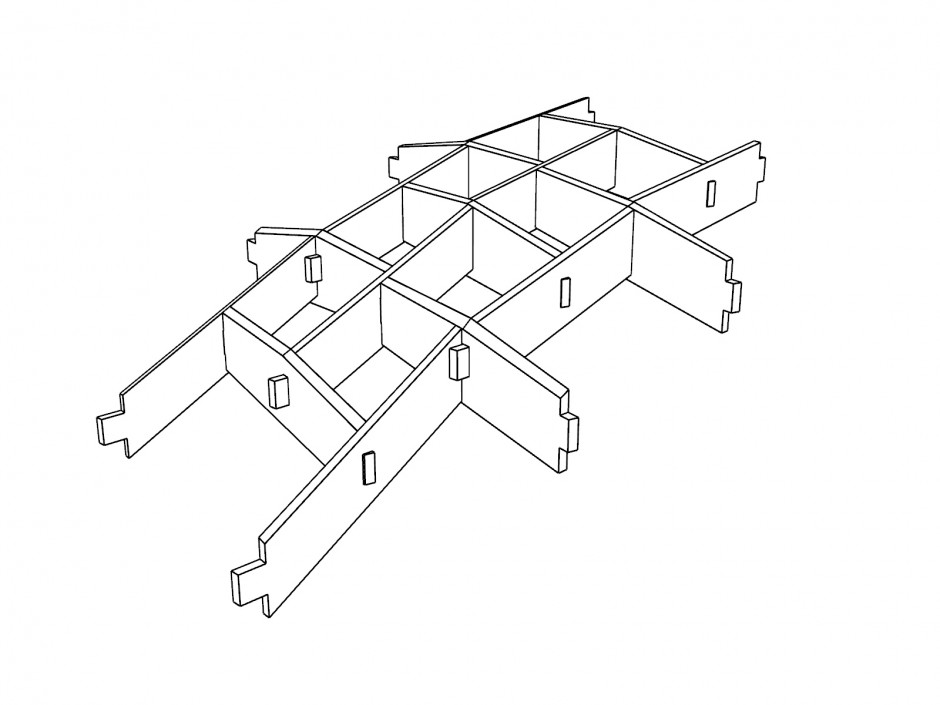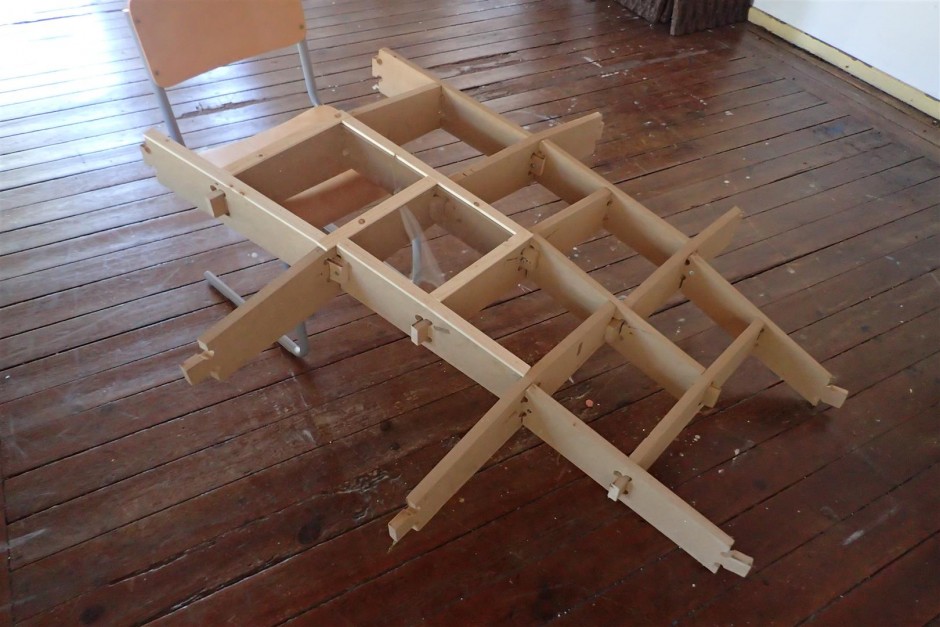 Built in London, the Serpentine Gallery Pavilion 2005 was designed by Álvaro Siza and Eduardo Souto de Moura, and count with the collaboration of Cecil Balmond. After the previous tests on wooden connections, this work emerged as an interesting case study for two main reasons. From the material point of view, it was a non-standard wooden structure that defied conventional representation and construction means. From the methodological perspective, its development required the articulation of geographically dispersed expert teams. It was designed in Portugal, engineered in the UK, fabricated in Germany with finish wood and then assembled in UK.
The experiment started with the comprehensive study of the pavilion's geometry assisted by the information retrieved from direct contacts with the office of Souto de Moura and Finnforest Merk, which were the German manufacturers of the structure. A small part from the complete digital model of the structure was selected to test its materialization. In order to analyze the non-orthogonal connections and slanting edges of the wooden frames, several small-scale models were produced, both manually and 3D printed. Requiring 6-axis cutting movements, the robot was programmed to cut the differentiated wooden components. Following the constructive detail of the original pavilion, a set of acrylic panels was cut with hotwire to cover the structure. This integrated process resulted in the assembly of that small part of the Serpentine Gallery Pavilion at 1/3 of its scale.
The Serpentine Gallery Pavilion is a remarkable work where tradition was ingeniously combined with the use of advanced technologies. Besides the success of learning the process for robotic production of variable wooden components, this experiment also demonstrated the possibility of integrating in a single location the design, engineering and fabrication phases that occurred separately 10 years before.