Research Projects
The DFL can be hired by the industrial companies or integrate national/international research consortiums to undertake specific research projects, covering topics such as the development of:
computational design models and strategies;
customised fabrication processes and technologies
new industrial products, processes and services
design, structural and material innovation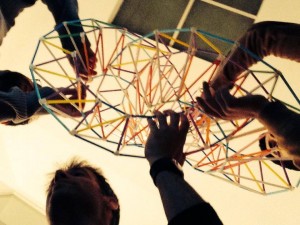 Design Projects
The DFL can develop unique design projects to demonstrate the application in practice of some concepts, processes or technologies developed in the research activity. With a strong experimental and research-based nature, these design commissions can embrace:
product design;
building components;
spatial and material installations
architectural pavilions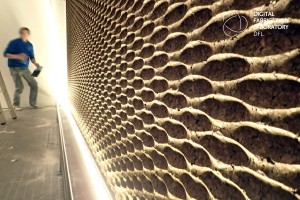 Consultancy
With its expertise in computational design and digital fabrication, the DFL can provide consultancy services to design professionals in topics such as:
computational design thinking;
modelling of complex and/or variable geometries;
fabricating complex and/or variable geometries
material customisation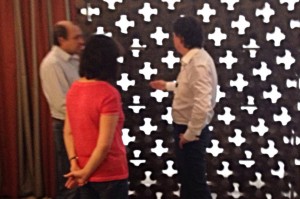 Research Supervision
The DFL can host and supervise the development of individual Post-Doc, PhD and Master research works. Applicants can suggest the study of a research topic of their preference, or they can choose between the research challenges raised by the DFL's projects. In any case, he gets inscribed in a fertile and collaborative environment between all the group members where individual activities are combined with collective ones. Furthemore, the DFL offers unique facilities, powerful technological resources and a wide network of specialists and industrial companies, to motivate, inform and support research work in the field of computational design and digital fabrication.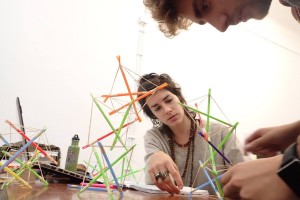 Education
The DFL can be invited to think, organize and orient educational activities in the field of computational design and digital fabrication. Depending on the subject, the DFL can be contacted to organise and/or conduct:
intensive workshops (1-3 days);
comprehensive courses (1 week or more);
training sessions in companies
internships at the DFL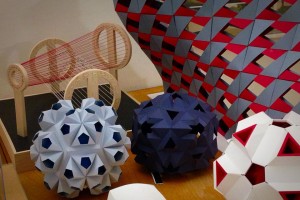 Dissemination
The DFL is committed to promote the dissemination of knowledge resulting from its own activity and also about the general field of computational design and digital fabrication. Thus, it can be invited for:
produce writings;
give lectures
participate in exhibitions
organize events