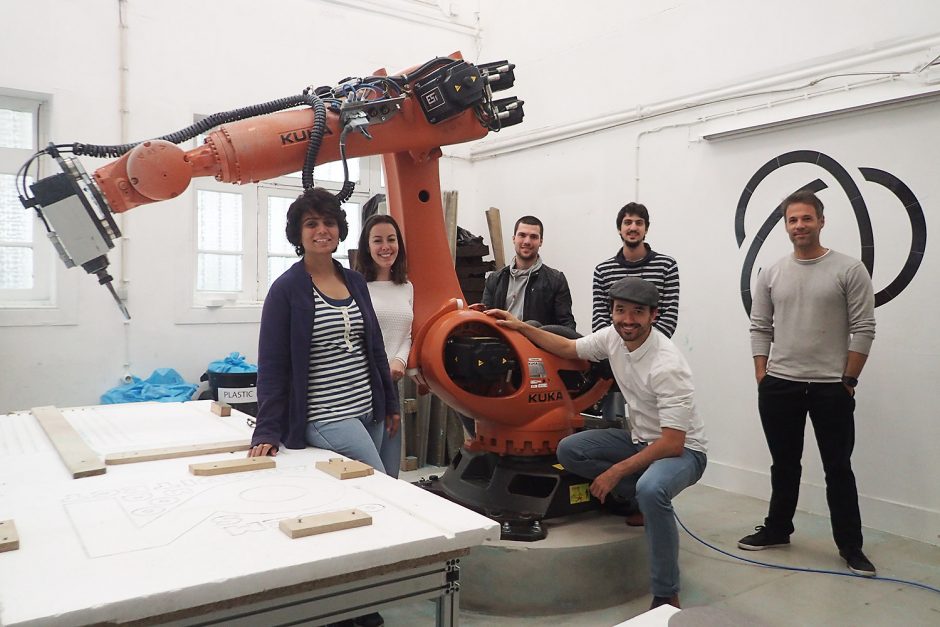 The DFL wants to thank Urvi Sheth, from the Centre for Environmental Planning and Technology University (CEPT) in Amedabadh (India), for her Visiting Scholar period at the DFL. From 2-10 of May 2016, Urvi Sheth explored the field of robotics in Architecture, with a special focus on hotwire cutting. This was also a great opportunity to exchange experiences with DFL coordinator José Pedro Sousa about the use of digital technologies at CEPT and FAUP. This staying period included a visit to the Tektonica Fair in Lisbon where the DFL designed the Stand for the Ordem dos Arquitectos. Here is a Short Bio of Urvi Sheth:
Urvi Sheth is the Workshop Director at the Centre for Environmental Planning and Technology University (CEPT) in Ahmedabad (India), where she is involved in deepening the "culture of making" at the School. As a professional she has successfully designed and realized buildings as well as installations at various scales exploring generative algorithms, parametric and evolutionary design, digital fabrication and assembly techniques. Her work integrates computational design and digital fabrication, materials (local + innovative) and crafts in Indian context. She taught courses like visual representation, new material and techniques, geometric construction, as visiting faculty at CEPT University and NID, Ahmedabad. She has been invited to mentor national competitions on prototyping by foreign countries.

Urvi holds masters in architecture from TU Delft. Along with her masters she participated in various workshops that dealt with different materials and techniques in Europe. To attain a world view in her expertise she has traveled extensively. Her publication work includes papers in international conferences on Computational design in reputed journals; currently her research interest lies in "Computational Crafts", prototyping, fabricating and building.